Bespoke cover illustration and graphic design for Rosaly Anne Buiten's doctoral dissertation
A little while ago, Rosaly Anne approached me to illustrate and design the cover of her dissertation book. She
 already had a rough idea of what he wanted to show on the cover, so we then further developed that idea. I made an initial sketch for the cover art as well as a mock ups for different colour palettes, which are shown below.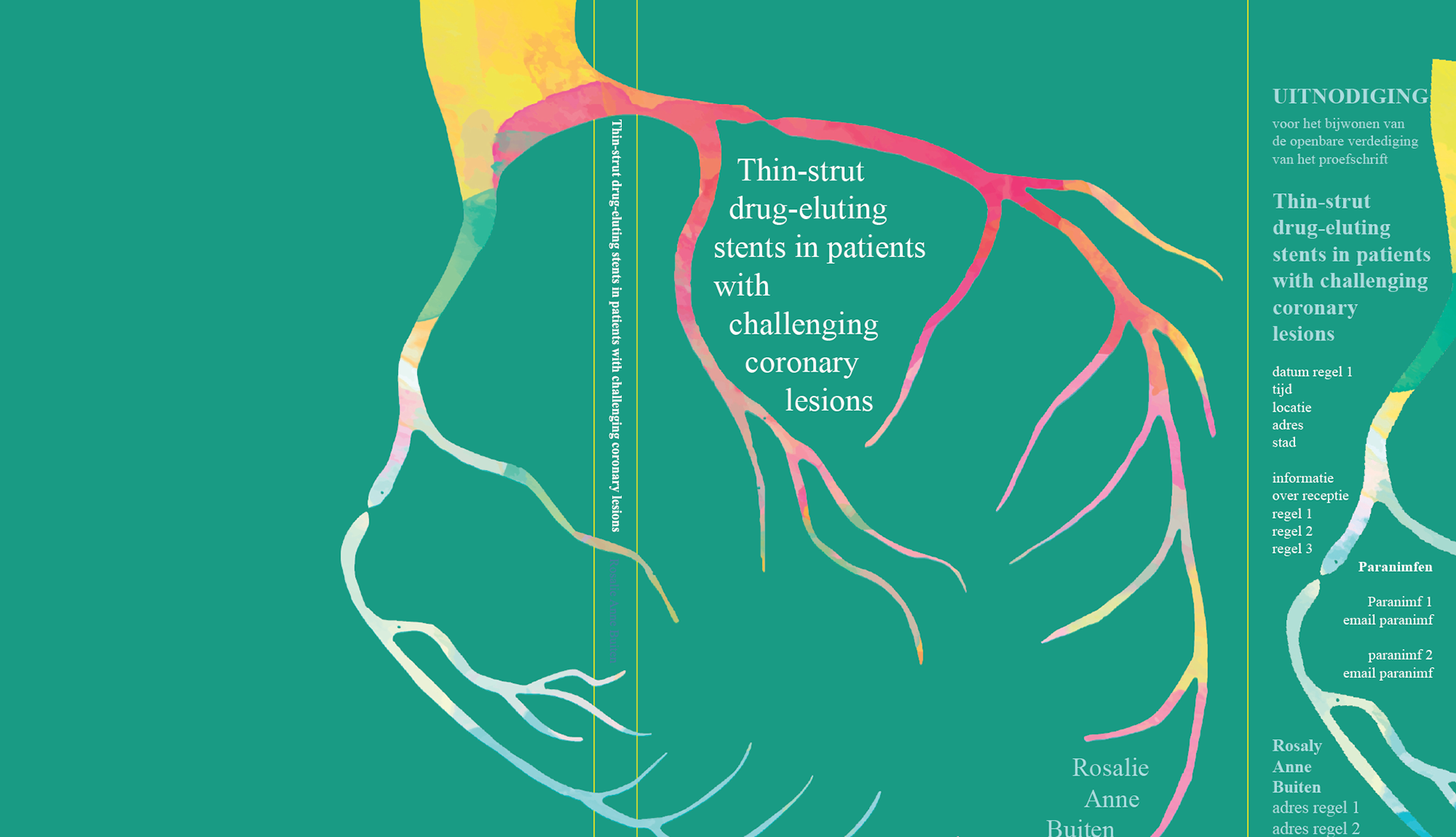 Upon receiving feedback on the sketch and  the colour palette, I made a first version of the cover. After a few more tweaks, the cover was ready. A close up of the final cover can be seen below. Once the cover was final, a matching bookmark invitation and theses page were designed.
Rosaly Anne about the collaboration
In the spring of 2020, I had the pleasure to work with Anna on the cover design of my dissertation. She was open to my own ideas and together we achieved something great! Anna was very kind throughout the whole process and I could always trust on a swift response. I am very proud of the end result. Would you find yourself in need of an illustrator, Anna would definitely be your go-to person.
Rosaly Anne Buiten, Cardiologist in training, MD PhD
​​​​​​​
​​​​​​​Looking for a cover design that matches you as a person as well as your research topic? 
Whether you already have a clear vision of what your cover should look like or are still searching for inspiration; I am happy to help you create the cover your research deserves. Together we will make an inventory of your wishes and create a cover that suits you and your thesis. 
I can also design a bookmark, invitation and the theses page for you and matching art prints that make great gifts.
Click on the images below to have a look at more thesis cover designs I worked on.